GYMBOSS-IKER/OIER.G/HODEI
| 2021-01-15 11:38
---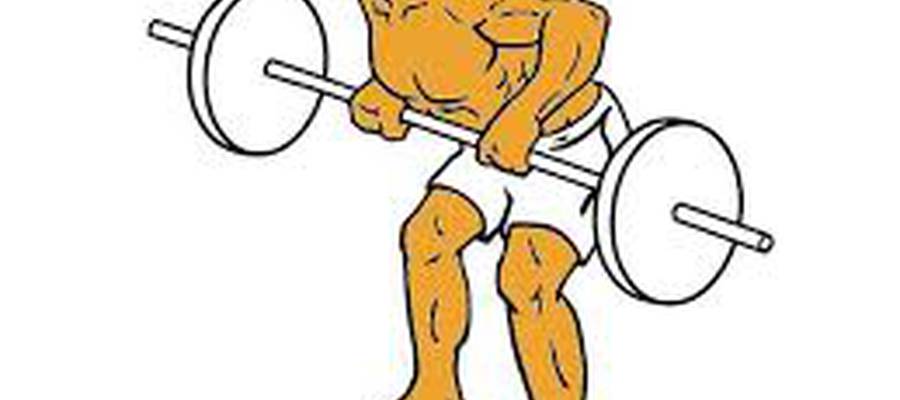 ---
DESCRIPTION:
To work this exercise we will stand up, with the iron on the floor. In this exercise we shall take the iron in prone grip, that is, concave hands looking down. We shall slightly bend our knees, and later we shall bend a little the waist, keeping our back straight.
To start the exercise, we shall bring the iron toward the chest, by making a concentric movement.
MUSCLES INVOLVED:
Main: Dorsal width, rear deltoid and high round.
Also: Erector of the spine, trapezium, rhomboid, infraspinatus, brachioradial, outer zone of the upper pectoral, biceps brachial, long head of triceps, adductors, hamstrings, front oblique abdominals.
TIPS FOR CORRECTING COMMON MISTAKES:
Not keeping your back straight, can be harmful.

Not controlling your breathing.

Do not slightly bend your knees.

Do not tilt your upper body slightly.
ADAPTATION:
An adaptation of this exercise would be the iron T-rowing. In this exercise we will place the vertical iron, placing all the weights on one side of the iron, we fix the other in one place. The position of the body will be the same, we will place the hands in the zone of introduction of the discs and there we will make strength with a special grip.
Hontaz gain, ariketa hau gauzatzeko makinak bereziak ere badaude.
There are also special machines for this exercise.